Email Campaign Benchmarks – Average Email Open Rates, CTR's and Bounce Rates
Email marketing is an incredibly powerful tool for any organization. So, being able to prove that value, over and over again, and notice trends before the competition is a major boost to our job as marketers. It makes us look like the email marketing heroes that we are. That's why we've been hard at work preparing our Email Marketing Metrics Report stacked with all the email campaign benchmarks and analytics you need.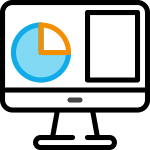 So, without further ado, welcome to the Email Marketing Metrics Report.
Every month at Vision6, we analyze millions of emails, compile the data and crunch down the numbers you need to make an awesome impact with your marketing campaigns. Year on year we see agile marketers use these results to plan and execute outstanding campaigns from a data-driven approach. Now, we aren't psychic, but at the start of the year we made a few predictions.
We told you that the email blast is dead and personalized emails were the key to achieving email nirvana. Flash forward to today, and we're all working much smarter than ever before. This is where email marketing has the most potential. We can start automating, segmenting, personalizing and targeting our audience, not to mention gain a better understanding of the journey our audience goes on.
Mobile Devices are King
It all begins with understanding how your emails are read. Looking at the metrics we can clearly see that mobile devices reign supreme with 47.4% of emails opened there. The type of industry may also affect how readers engage with your email campaigns. Keep your eyes on your reports and understand how your audience engage with you. What devices they use the most, and what email apps they're using.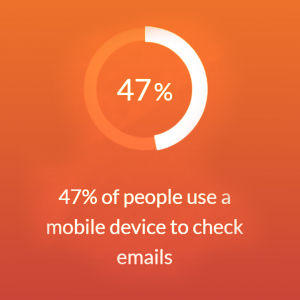 It's no secret that mobile has a massive audience, but as marketers, there are still a lot of gaps when you try to track email on those portable devices. One quick way is to create Google tracking and UTM codes. Apply these to the links within your emails and track your audience as they click through to your website.
Email is an incredible way to keep driving traffic back to your website, so being able to better understand and track that interaction is incredibly insightful. And you'll be able to get a break down on which devices, apps and operating systems are being used. To help cut through the noise, especially on mobile, it might be worth implementing SMS to help supercharge those campaigns. We've seen amazing results when companies have integrated our Text Messaging service with automated appointment reminders, event updates and competition notifications.
Gmail Defends the Throne
Now let's take a look at our desktop data. It appears that Gmail and Apple Mail clearly take the top 2 spots, with Gmail alone taking 44% of the market share. Looking back at February 2017, we can see Gmail has been strong all year. Looking closer at Microsoft's Outlook Email Client however, we can see that across all versions it's still got an incredible market share with 34%.
The growing number of businesses moving their applications into the cloud has had an impact on this. Companies like Microsoft, Google and Apple will continue to fortify their mail apps across desktop, mobile and web clients.
Email Bounce Rates Plunge
A bounced email is simply one that couldn't be delivered. Either because the email address is unavailable or incorrect. Our data has shown an incredible 30% decrease in bounce rates over the past 6 months. This could mean that deliverability is consistently getting better. Also with the dropping price of web infrastructure, keeping an email address available for forwarding is a popular option.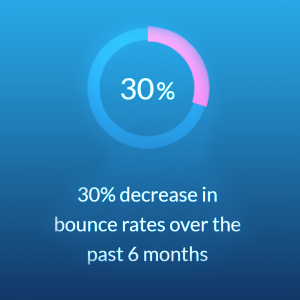 Click Through Rates Skyrocket
Click through rates are one of the most important email campaign benchmarks. The higher the click through rate, the more traffic arriving on your website. And we've seen an astonishing 20% increase in Click through rates over the past 4 years. The best way to increase your CTR is to make sure that your content is highly relevant and interesting.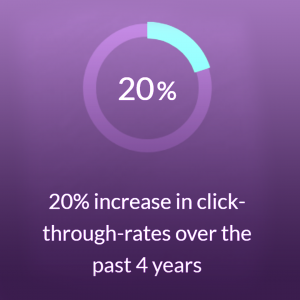 Experiment with different types of calls-to-action including text links, buttons, and image links to really grab your reader's attention. Email has a lot of trackable power in the inbox. It can tell you what is getting clicked on, who is reading your emails and who is taking that next step. Being able to take that data and measure it against different automated workflows and audience segments will give us confidence that we're helping our customers become more successful.
So, be sure to measure your email marketing benchmarks and analytics with our Email Metrics Report. Share and link to this report if you want to use it and thanks for watching.