A guest post by Matt Forman – Managing Director of Traffika.
Social media has not killed email marketing.
Many people don't grasp the significance of how complimentary the two are.
In the below video, which was recorded at the recent EMSA event where I presented, I talked about how you can enhance your email database by harnessing social media.
The purpose of this blog is to provide you with the highlights of the video including tips on exactly how social media and email can work together. When you understand that social media helps you to deepen your audience relationships, distribute your content and brand message, then you will be able to create more powerful and personalised content and experience for your target market.
My key tips and takeaways
5 reasons why you should include social media as part of your EDM process
Grow your email list
Grow your social audience
Distribute your email content
Build awareness and frequency
To sell stuff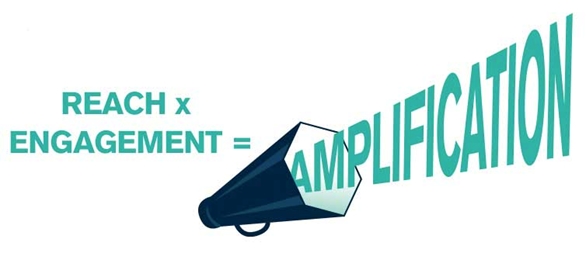 How to maximise reach
Use paid advertising to create a big audience quickly, if you have the budget
Build awareness of your profile with your existing publications like newsletters, magazines, blog etc
For EDMs make sure the footer and header templates have social media links
Do not hide them, you want to funnel your audience towards your social media so display the links in a prominent place
Place call to actions in email signatures or any other touch points that go out to customers
Ask your clients to connect and give them something of value for doing so
How to grow your social media engagement
As with reach, use Social Signals on all communication and touch points
Add social media connection points, for example in the EDM confirmation page, thank you page or unsubscribe page
Provide incentives when asking people to sign up in your social media or your email subscriptions. People are more likely to 'like' your Facebook or sign up in your newsletter if you provide them with relevant incentives
For your EDM social media buttons, it is best to focus on one social media platform at a time, giving them too many choices will make it less likely for them to take any action
Amplify your brand using content & advertising
Content
Provide content teasers to showcase your email content, don't link to the whole email on Facebook, pull out teasers
If you are giving out important content, have people sign up using their email before they get access to the content offer
Publish content that is relevant to the audience you want to attract
Publish content regularly and make it light weight
Content needs to be inspiring and appropriate to the network and your target market
Content needs to be entertaining, educational or emotional (avoid sad emotions though)
Use social share buttons wherever you distribute your content
Ask for commentary of your newsletter via social media
Make your influencers the heroes in your content

Advertising
A new advanced feature is Custom Audience from Facebook. This lets you import your email database into Facebook to create a custom audience, which you then advertise to. You can create list segments just like you do with your EDM so you can target specific ads to targeted customer types. You should have 1000 users on your list to make this cost effective
Use remarketing paid advertising to target your email database to convert them over to your social media
Use PPC Advertising in social media. Though it will cost you, this is the fastest and also the most effective way to increase your social media network.
And finally … measure everything!
Use Google Analytics to tag all links to your content
What is your cost per click, cost per subscriber and cost per share?
Review your click through rates and engagement rates on your social media platforms
About Traffika
Matt is Managing Director of Traffika, a new kind of Digital Business Generation firm helping high growth, medium and large organizations optimise their business online. For more of Matt, follow him on Twitter.