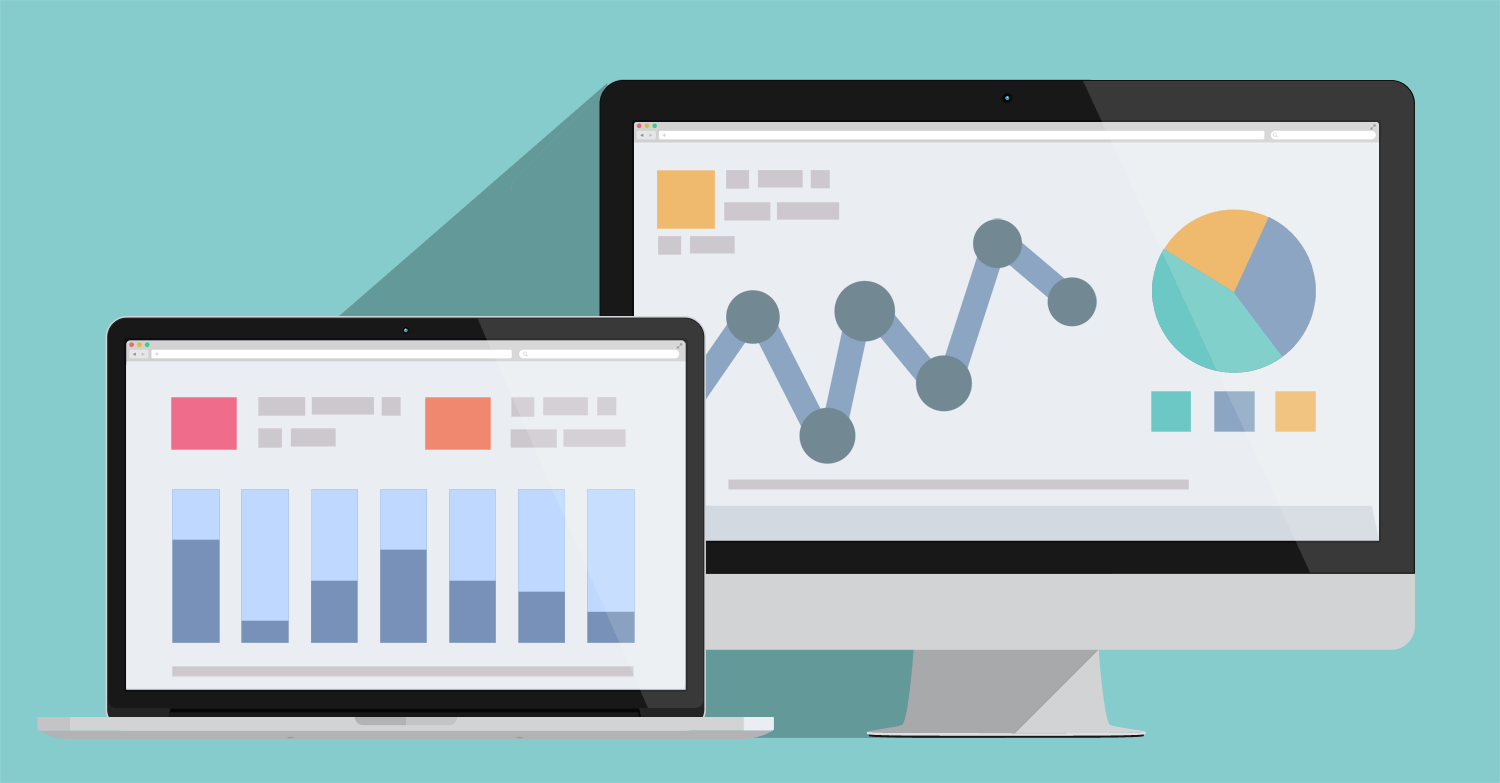 If you have a Google Analytics account already set up for your website then you can use it to track the success of your email campaigns. Many people don't realize the wealth of email insights that can be gained through Google Analytics. Email marketing has an ROI of $43 dollars for every $1 spend, so its worth the time and effort to properly measure your email results. This post will explain in simple steps how you can implement Google Analytics for email campaign tracking. Before getting started, make sure you have the Google Analytics code properly implemented on every single page of your website.
What type of email insights can Google Analytics demonstrate?
You might be wondering why bother using Google Analytics when you already get so much data from your email marketing reports. While open and click through rate are an important metric, email conversions should always be your end goal. Google Analytics helps you track actions that occur as a result of someone clicking on a link in your email, your conversions.
How to setup Email Link Tracking in Google Analytics
To use Google Analytics campaign tracking in your email marketing campaigns you will need to add additional UTM parameters to the end of your email links. Some email marketing providers such as Vision6 have created an integration with Google Analytics to make it easy for you to track your emails. We will simply auto tag your email campaigns with UTM parameters.  
If your email service provider doesn't have a Google Analytics integration then you can use the Google URL builder to add this additional information to the end of each URL. The URL builder allows you to "tag" each of your email campaigns with a unique custom code. That way you are able to see which of your email campaigns was the most successful.
Simply fill out the 3 main parameters you would like to track. The campaign source, medium and name. For example:
Campaign Source: DecemberNewsletter
Campaign Medium: Email
Campaign Name: AnnualSale
By adding this you can see how many people clicked on a link in your email newsletter.
Beyond Email Link Tracking: How to Measure Email Conversions
An email conversion can be defined as any action that you would like your subscriber to take on your website after they have clicked on a link in your email. For example this may mean, filling out a form to download a piece of content, subscribing to your blog, or even completing a purchase on your website. An email conversion can be tracked by setting up what Google Analytics calls a "Goal".
For example, a marketing agency may want to find how many subscribers signed up to their blog emails. They would do this by setting up a goal to track blog sign ups.
To set up a goal click on the admin tab in the right hand corner of your analytics account. Then click on "Goals" in the View Column followed by "New Goal".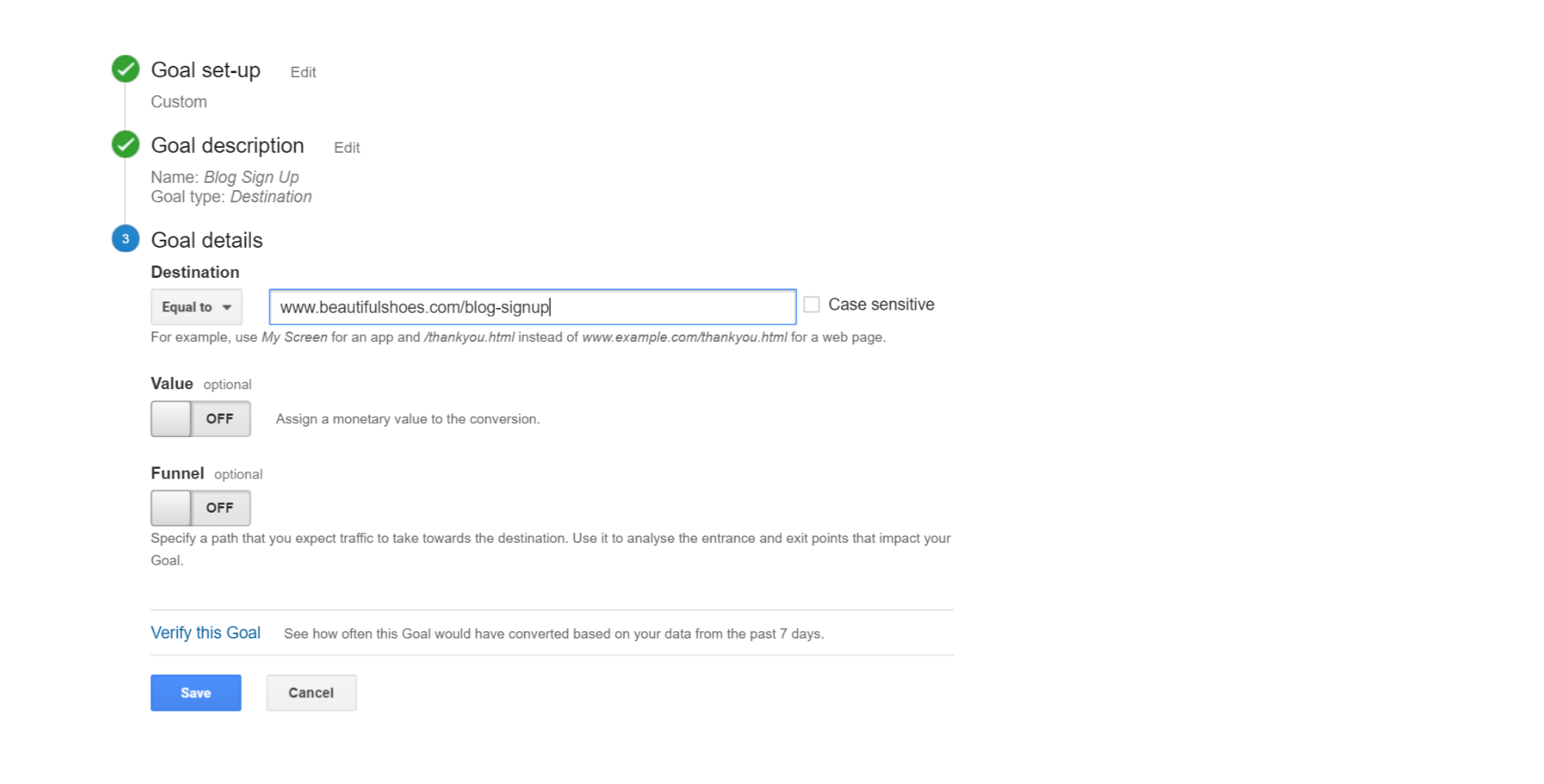 For a more detailed overview of how to set up a Google Analytics Goal, check out the Google Analytics support article.
Understanding your Email Campaign Data
To find your email campaign data within your Google Analytics account, log into Google Analytics and click on the Acquisition Report. Then click on the last section of the Acquisition Report called Campaigns, then click on 'All Campaigns'.
We have highlighted where you can find it below in the diagram:
Acquisition>Campaigns>All Campaigns

The channel report provides you with information about your main lead sources that you have set up tracking for including social, direct, organic, PPC, referrals, search and email.
On the report you'll see a column on the right hand side titled 'Conversions' – select your new goal from the drop down menu and you'll start to see data within 24 hours.

Summary
Leveraging the rich data insights of Google Analytics is a great way to get the most out of your email marketing campaigns. If you use a tier one ESP then luckily for you the hard work of email tagging is already set up, so it's really easy to track your email links.
However, don't stop at link tracking, to find out what happens after the click get familiar with Google Analytics Goals and Event tracking. Email marketing has the highest ROI of any marketing channel. If you are going to be investing in email marketing it's worth proving the ROI of your efforts.
If you would like to find out more about how Vision6 integrates with Google Analytics don't hesitate to reach out.