If you're not able to make it Down Under for the Email Marketing event of the year, EMSA, don't worry, we are live streaming the keynote for you.
Lincoln Murphy, world renowned Growth Architect and and SAAS expert from from Sixteen Ventures, will discuss how email, if used correctly, has the potential to change your world, to change the world of your customers, and to create powerful, authentic human connections at scale.
Lincoln's philosophy is that when a prospect takes a chance on us and becomes a customer, it's because they trust what we've told them. When a customer buys more because they received the value we promised, it's because that trust is stronger. And when a customer tells their friends about us because we delivered what we said we would; That's the ultimate in trust.
Watch Lincoln discuss his Keynote below and be sure to catch him in action when he goes live.
Lincoln will be speaking live from down under on Wednesday October 19, 4pm PST
Register now to access the live stream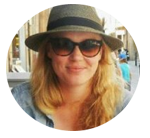 Zoe Beath
Head of Marketing (US)