When it comes to running a new email marketing campaign, there's a lot to consider.
You need a robust email marketing strategy that carves out the targeted audience, relevant messaging, call to action (CTA), design elements, timing, and the overall value.
Needless to say that email marketing campaigns are one of the most effective content marketing tactics out there if implemented effectively.
According to the DMA, email marketing brings in $38 of revenue for every $1 spent on it, which means that it has an ROI of 3,800%!
What's crazier is that emails are 40X more likely to bring in new customers than social media.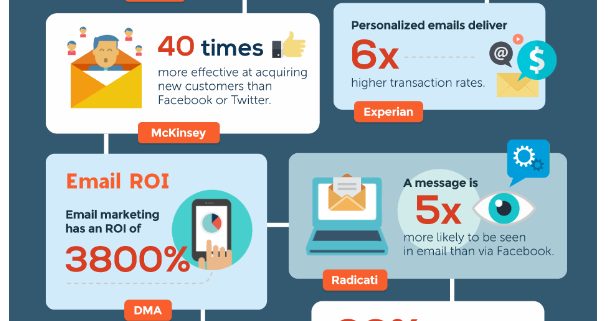 But, sending plain emails, with generic messaging won't drive the results you are looking for.
Thankfully, there are better ways to create email campaigns.
To help you take your next email marketing campaign over the finish line, here are some tips on email strategy and executions.
Craft your subject lines
Subject lines are by far one of the most important parts of your email marketing campaigns.
Did you know, 69% of email recipients report email as Spam based solely on the subject line.
Learning how to write awesome subject lines will get you an edge over others in your industry.
A great strategy is to use personalized subject lines for every segmented list category. Using a subscriber's name in a subject line can increase email open rates by 20%.
Keep in mind that what works in one industry might not get the same results when it comes to subject lines. Your best bet is to A/B test your subject lines and find out what works best in your industry and gets a better response from your audience. Try the  Vision6 A/B testing tool to find the best performing subject lines.
Provide value in every email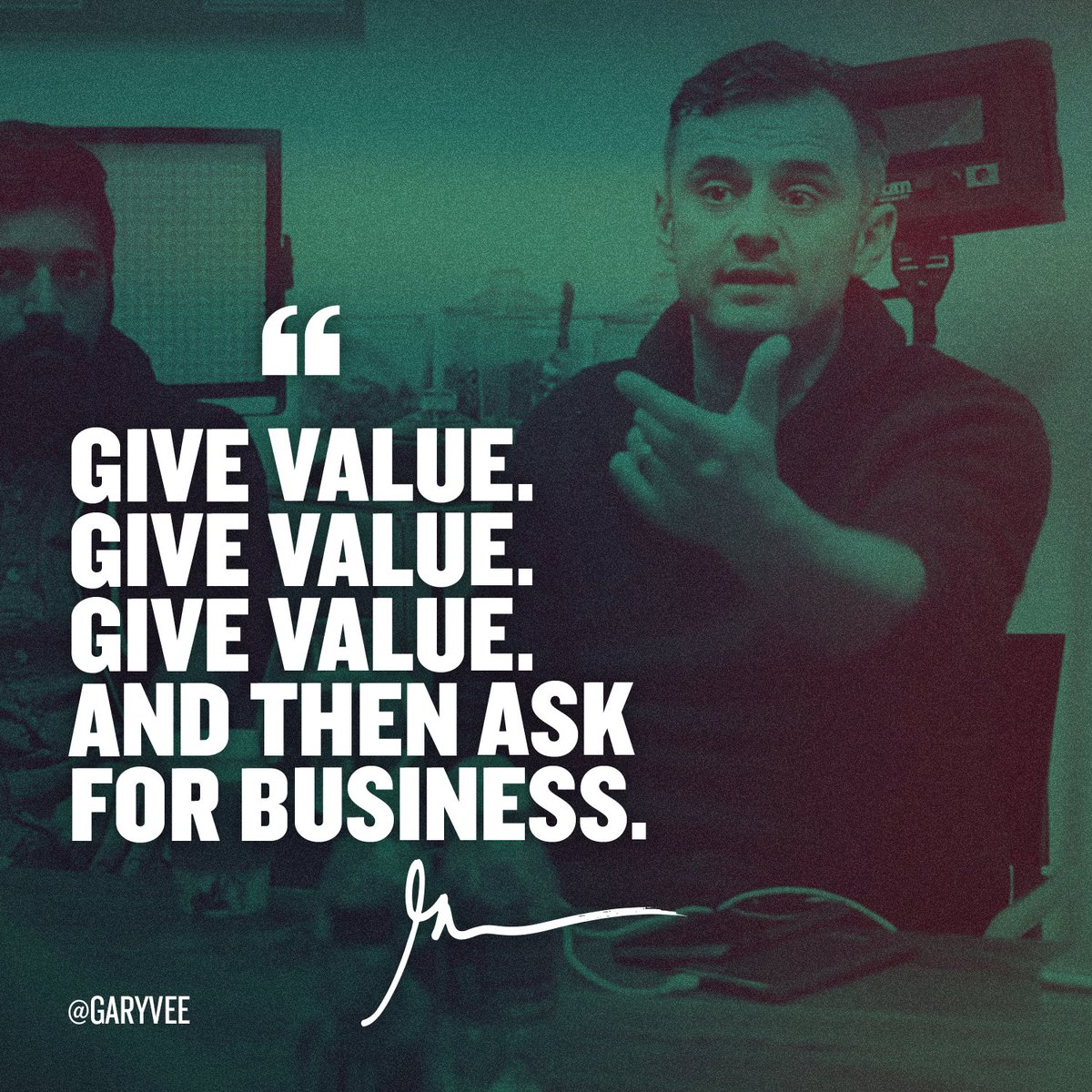 That's a given!
Real valuable content always win more customers. But, how do you do it?
For e-commerce businesses:
Offering a discount to first-time subscribers is a popular option. This strategy works great when getting a new person to place an order. 30% of retailers offer a 10% discount in the first email to a new subscriber.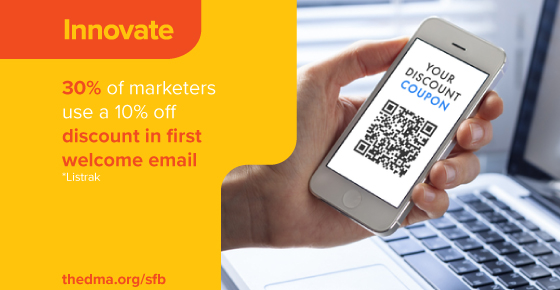 Use personalization and segmentation to send relevant offers (explained further in the article)
For B2B or service-based businesses:
Be creative and create a welcome sequence to nurture your subscribers by sending them a series of onboarding emails and educate them about your brand and offering.
74% of consumers expect to receive a welcome email when they subscribe. Also, they read 40% of your brand's other emails for 180 days.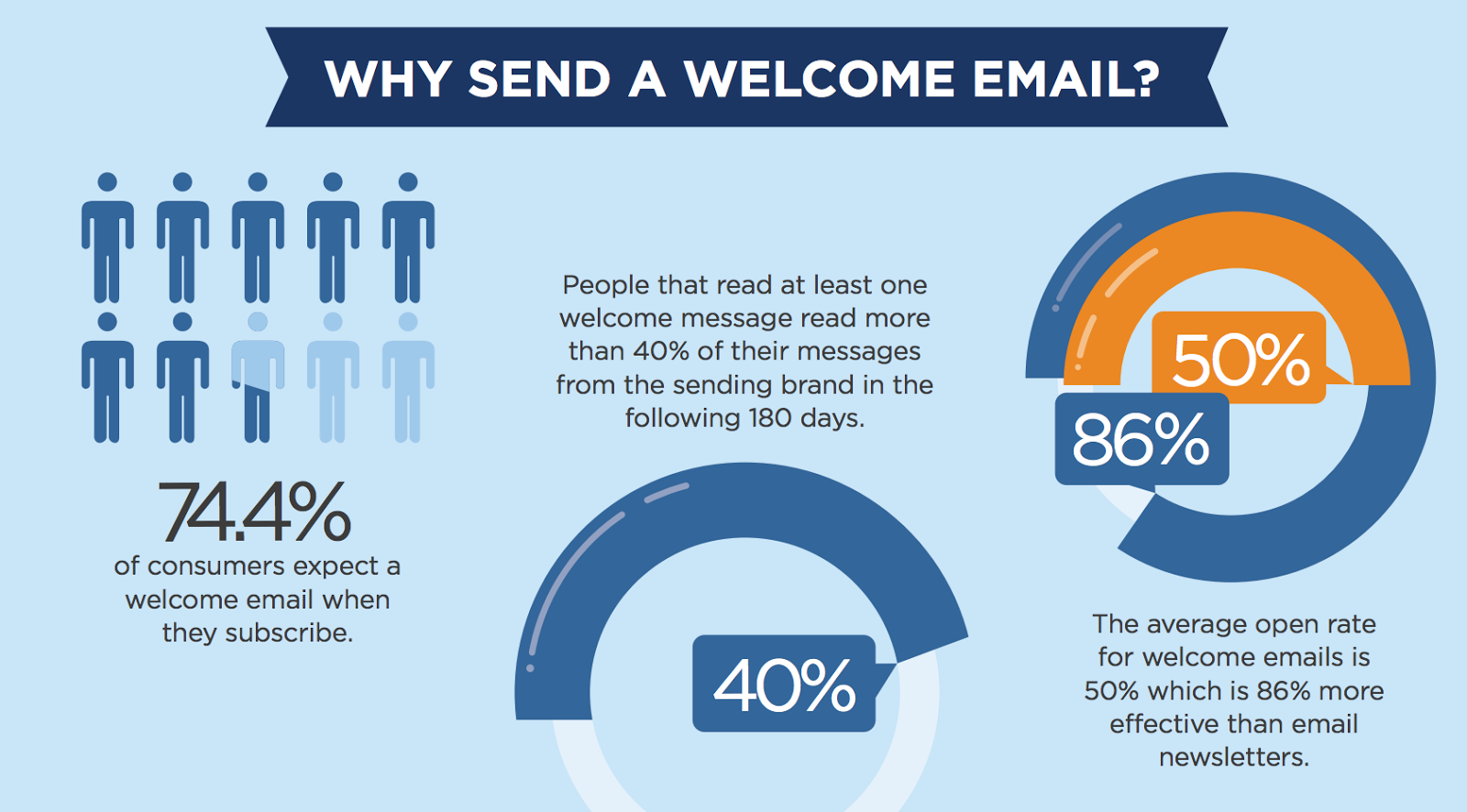 Personalization and segmentation
In email, relevance = revenue.
You know when an email was just created for you. I received this one from Cotton On & Co a few weeks ago.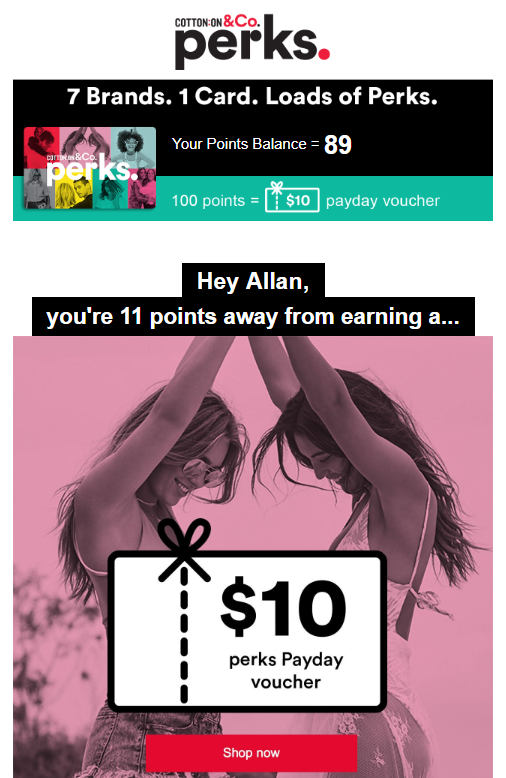 I'm more of a casual browser and was on their website some time ago and then this email pops up.
I had forgotten about it but, this email caught my attention. Also, the $10 voucher is a great way to pull customers back to continue shopping or browsing.
Feels like there is advanced automation email marketing in place and it's directly targeted at me.
But, the best part is it didn't feel salesy or just another pitch from a brand. People are fed up with emails like that.
40% say most promotions aren't interesting to them. Almost 40% say they delete most emails without even looking at them.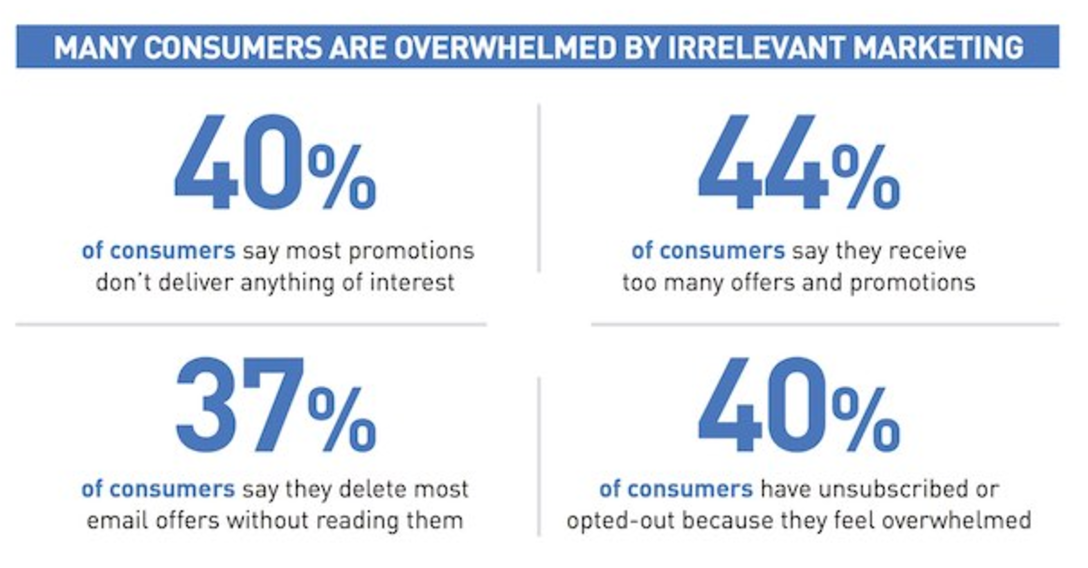 This is the reason why personalizing emails to your audience is a great strategy for improving open and conversion rates. Monetate, a software company, recently did a study about email marketing personalization. Of companies that invested time in personalizing email campaigns, 79% of them exceeded their revenue goals.
Interestingly, the most effective personalization tactic you can use is segmentation.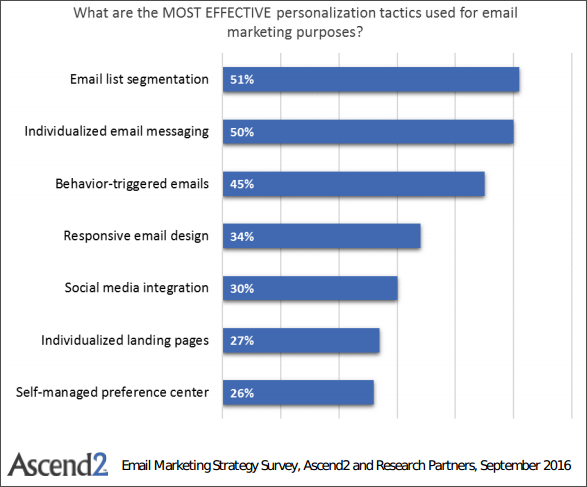 Segmenting your list means creating filters and placing subscriber groups into categories like their interest, product purchased, demographic, location, or anything else that you decide on.
For example, a clothing store might segment their list by product categories like male, female, suits and business attire or casual products. So, you can create the right messaging for the right target customers. Sending personalized and relevant emails to your segmented list increase the chance of selling to the right audience who are more likely to open and read your emails.
Vision6 makes it very easy to segment your lists so you can personalize your messaging according to the audience interest groups.
Ask questions and build a community
Treat your email subscribers as your biggest fans.
They are your customers or subscribers, who are interested in your product or services.
As part of your email marketing campaign, your strategy should be building a community of awesome people that you communicate with regularly.
Always encourage people to reply to your emails or newsletter. Emails with questions get a much higher response rate.
Ask better questions and you will get more insightful answers and customize your content based on what the audience prefers reading more.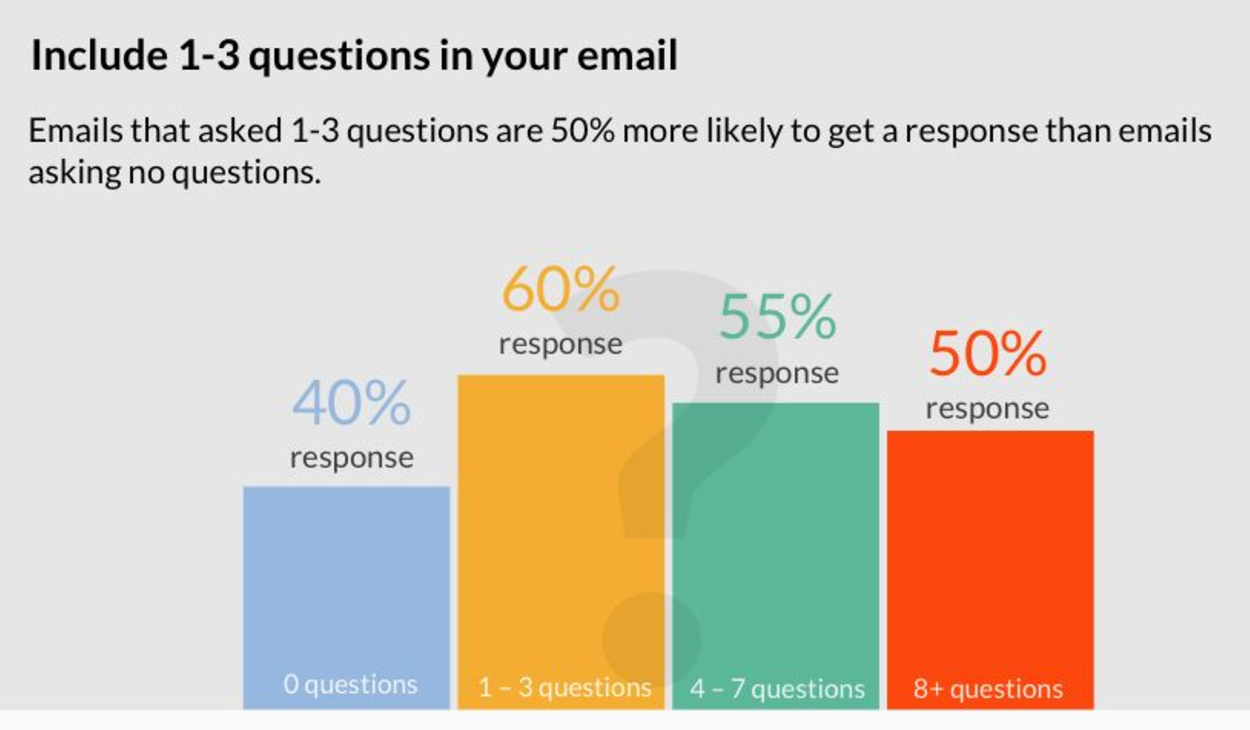 And don't forget to reply to every email that you receive from a subscriber.
If you can't reply to everyone then set automated replies in place to help you get the work done faster, save a tonne of time and engage with your audience.
Test and Track
In order to nail the email campaign, you've got to collect data to improve future campaigns.
Test everything!
From the design, layout, CTAs, images, subject lines to the overall copy of the email. See how the email is performing when sent to different segments, lists, and time of the day when they are sent.
Use click maps or heat maps to see where people are clicking on your email to have a better visual understanding of how subscribers interact with your emails. Vision6 has click maps and integration to Google Analytics for you to track real-time results for all your email marketing campaigns.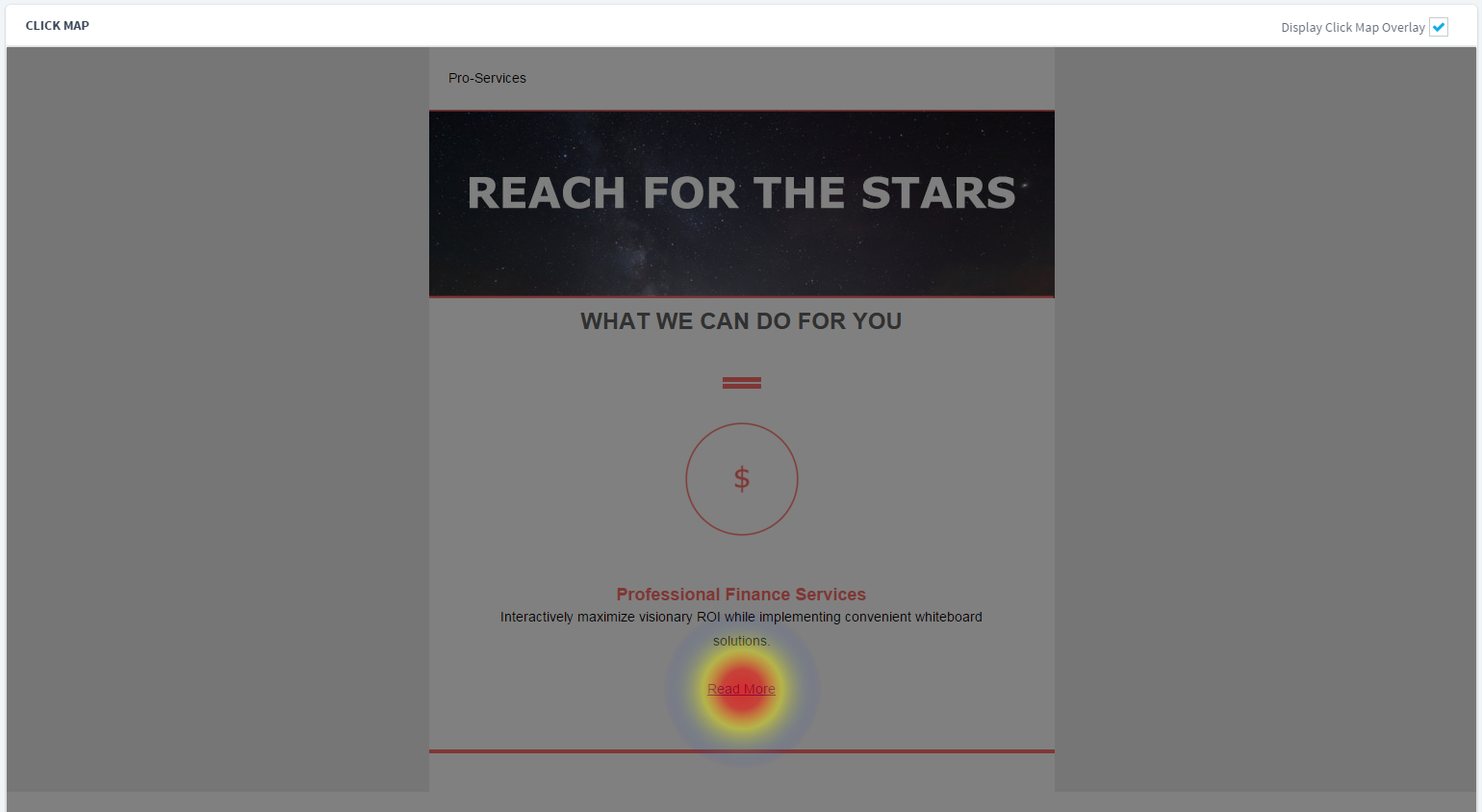 See how you compare with industry benchmarks to get an overall idea of how your campaigns are performing. (Check metrics report)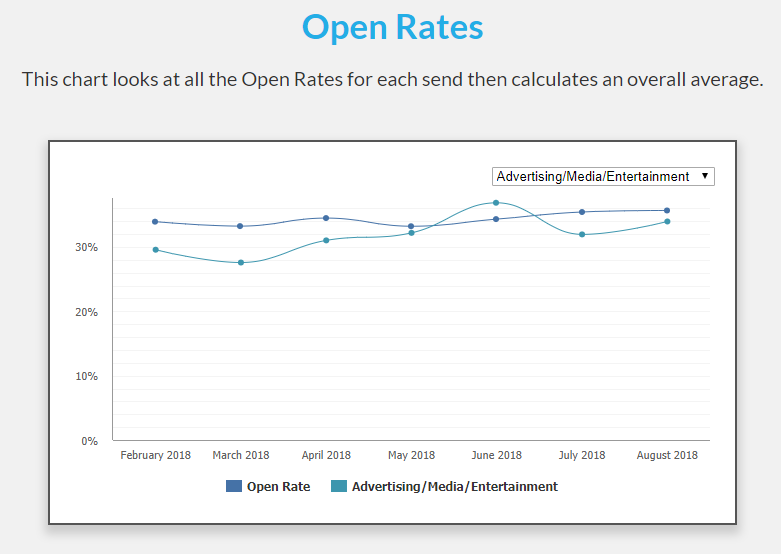 Final thoughts:
Email has changed marketing forever.
There's no doubt that it's an effective way to market your brand. There is a lot of room for testing and tweaking to get the best out of your marketing efforts.  
Email marketing campaigns allow you to be more personalized with your audience and deliver better results than social media or ads.
Get to know your audience by asking the right questions and segment your list.
Keep building customers' trust towards your brand by sending personalized and relevant emails that the subscribers are interested in.
Add the personal human touch by replying to everyone who replies to your marketing emails. Listen to their feedback because that might ignite some new ideas for creative marketing.
Continue to build a strong community of people that love your brand. These people will vouch for your brand in the future and drive ROI.
Run a successful email marketing campaign in your industry with Vision6.