There's a lot of power in the abandoned cart email. In fact, 63% of abandoned carts are potentially recoverable with an automated email series. That's a lot of revenue that you don't want to miss out on.
Think about all the times you have browsed online and added something to a shopping cart but for whatever reason, you didn't complete the purchase. If you were logged in, you probably received an email soon afterwards convincing you to come back and buy the exact thing you were considering. With the right message or the right promotion, this follows up email works more often than you might think.
So how can you make sure your emails have the best chance of converting potential customers? Take a look at my favorite abandoned cart emails that I've received in the last few months and why they're so great.
Speak their language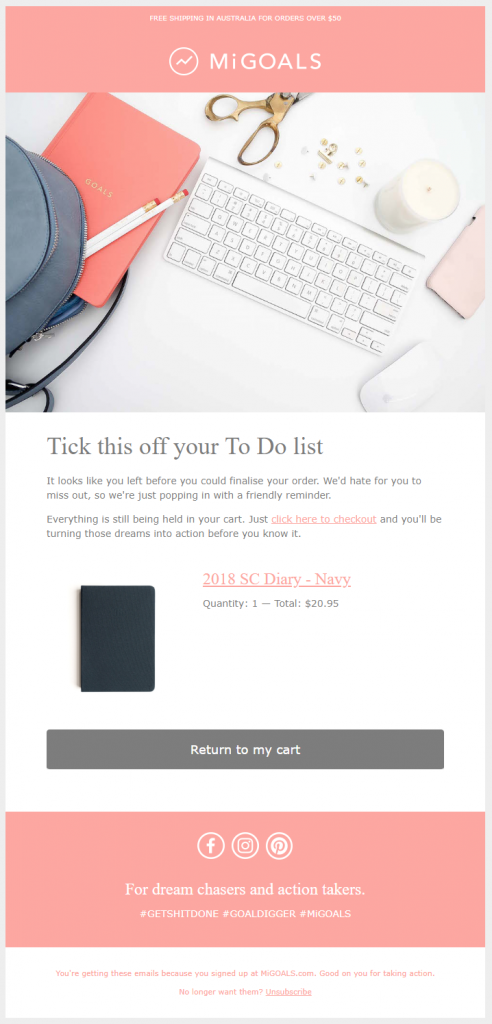 I am one of those people who feels intense satisfaction completing a checklist – and my favorite stationery brand clearly knows that. Earlier in the year I browsed 2018 diaries online and got distracted. Soon after, MiGoals sent me this email. It made me question whether I'd be able to sleep at night knowing this task remained unfinished. Needless to say, I bought the diary and ticked it off my To Do list.
If you know your audience well, you have a better chance of connecting with them and showing them that they will benefit from buying your product.
Be an attention-seeker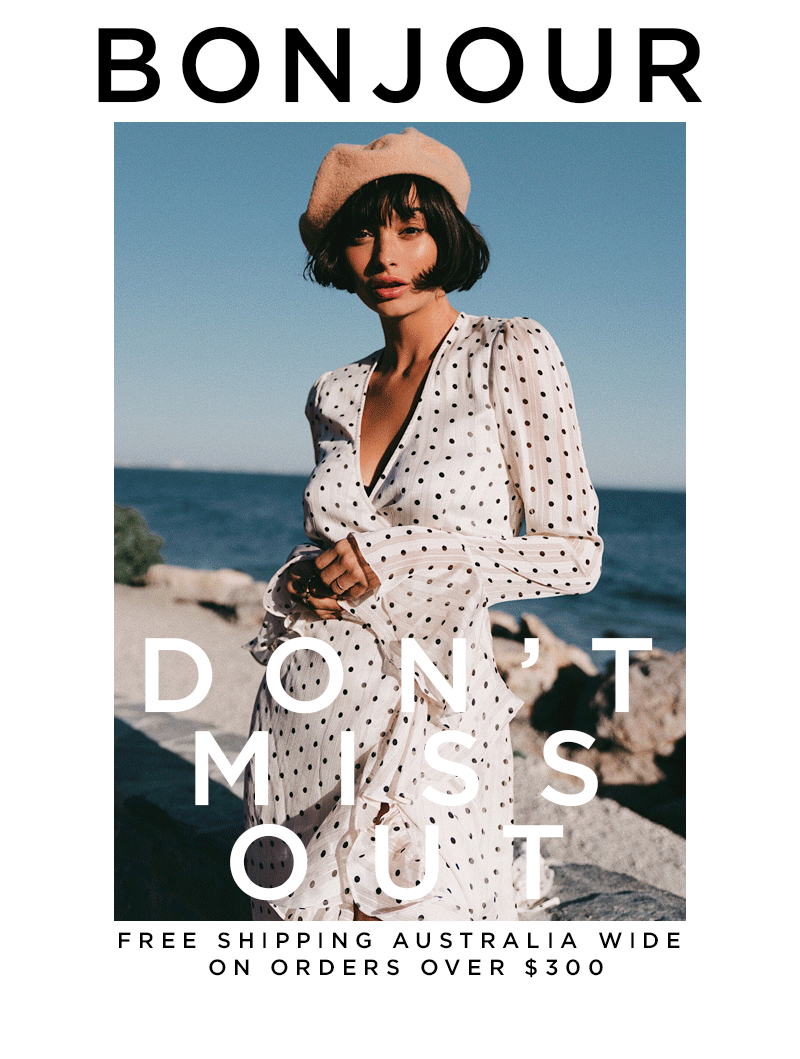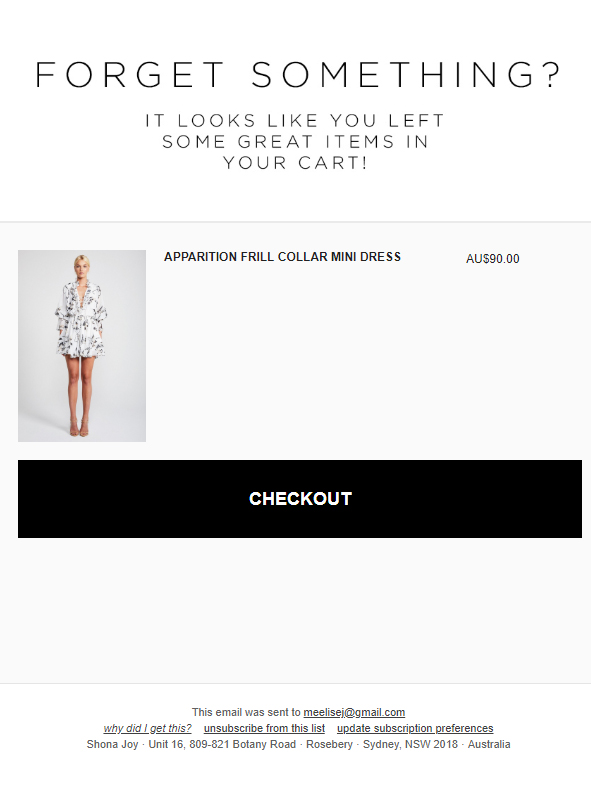 After a bit of online window shopping at Shona Joy, I received this striking GIF in my inbox. It's hard to ignore the large image and big bold flashing text reminding me to go back and buy that cute dress. Throw in the free shipping deal and I start to think maybe a couple of new Shona Joy dresses wouldn't go astray.
You can grab the attention of your potential customers with photography, animation, colors, and typography. Depending on your brand, you might even be able to branch out a little and design something a little different for a particular campaign.
Showcase your brand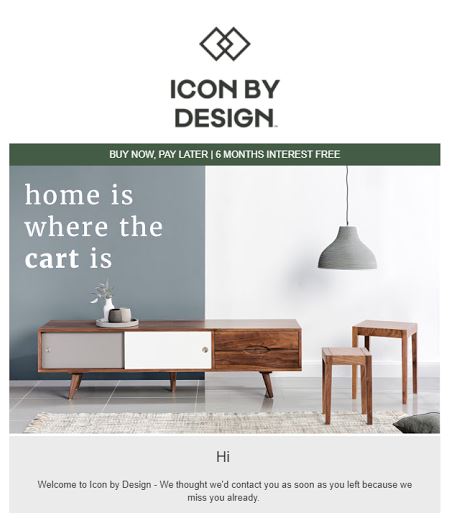 I love a good pun if there's one on offer. So when I received this email from Icon By Design, I promptly shared it around the marketing team as an example of a great abandoned cart email. This email is great because it introduces new customers to the brand through the tone of voice, design, and photography. It playfully coaxes me back to my abandoned cart and includes a "buy now, pay later" option to make it as easy as possible to purchase. 
Don't fret if your abandoned cart emails don't yield immediate responses, particularly for bigger ticket items like furniture. The purchase journey may take a little longer than it would for, say, a clothing item. Every email you send is an opportunity to build your brand. While I was just window shopping this time around, this brand will definitely be on my shortlist when I'm ready to buy.
Get to the subject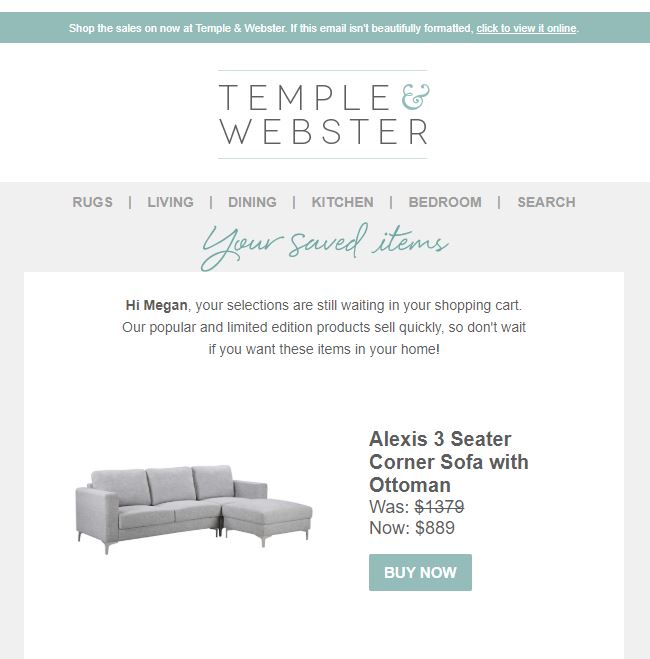 Another great email that came from my recent furniture shopping session is this beauty by Temple & Webster. It popped into my inbox with the subject line, "does this belong to you?" and it caught my attention immediately.
Out of all the email elements, subject lines are arguably the most important thing to get right. It doesn't matter whether your email is beautifully designed and has the perfect message – if your recipients aren't opening the email, they'll never see it. Check out this article on subject lines and A/B testing to increase your open rates for abandoned cart emails.
Timing is everything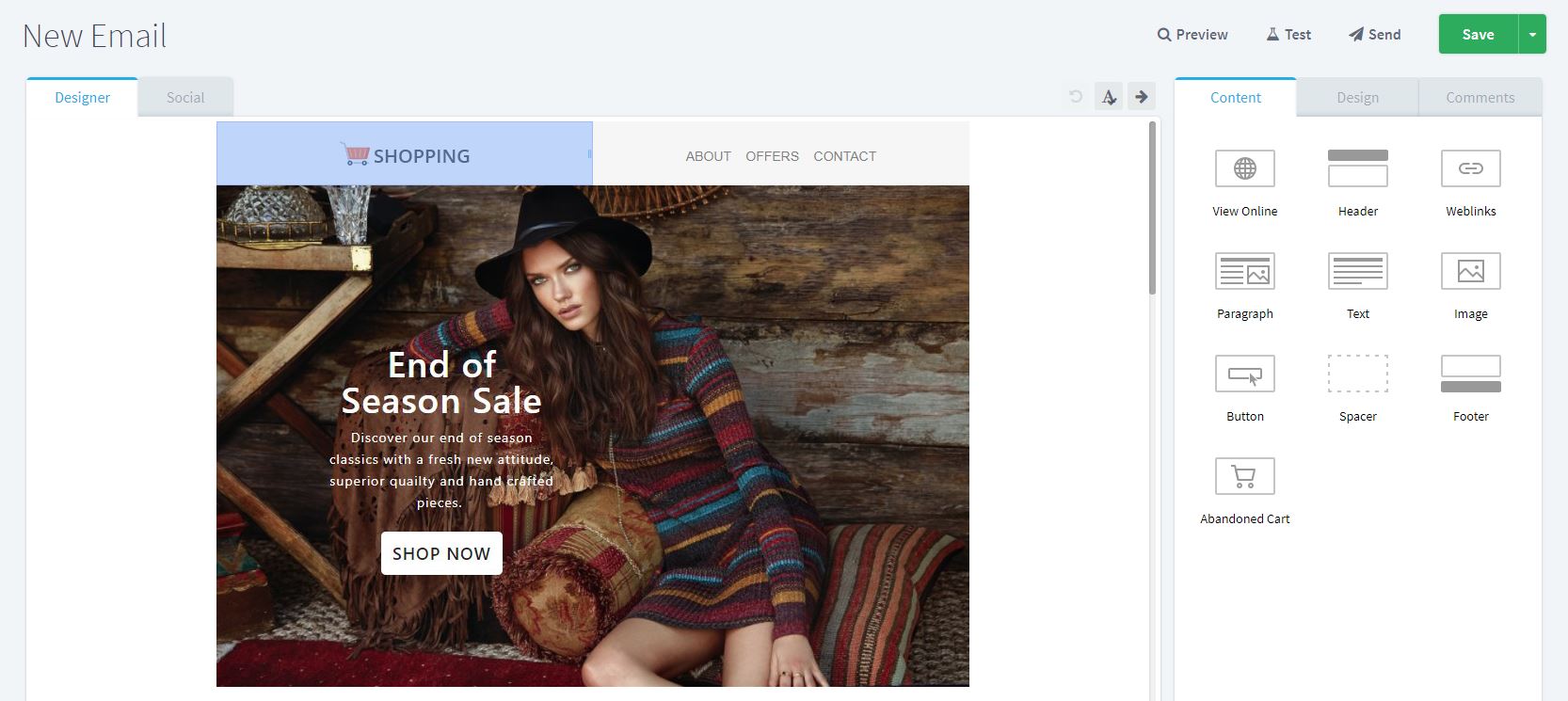 We spent a lot of time in research for our Shopify integration and discovered that there are three optimal times to send reminder emails after a potential customer has abandoned cart. The best results occurred when automated emails were set for 1 hour, 24 hours, and 3 days after a potential customer had abandoned their cart.
Automation is easy with the right email marketing software provider. If you have an account with Vision6, you can access more email templates than using Shopify alone and you have the freedom to create your own emails using our drag-and-drop editor with the abandoned cart design component.
Learn more about automating Shopify abandoned cart emails in our support center.