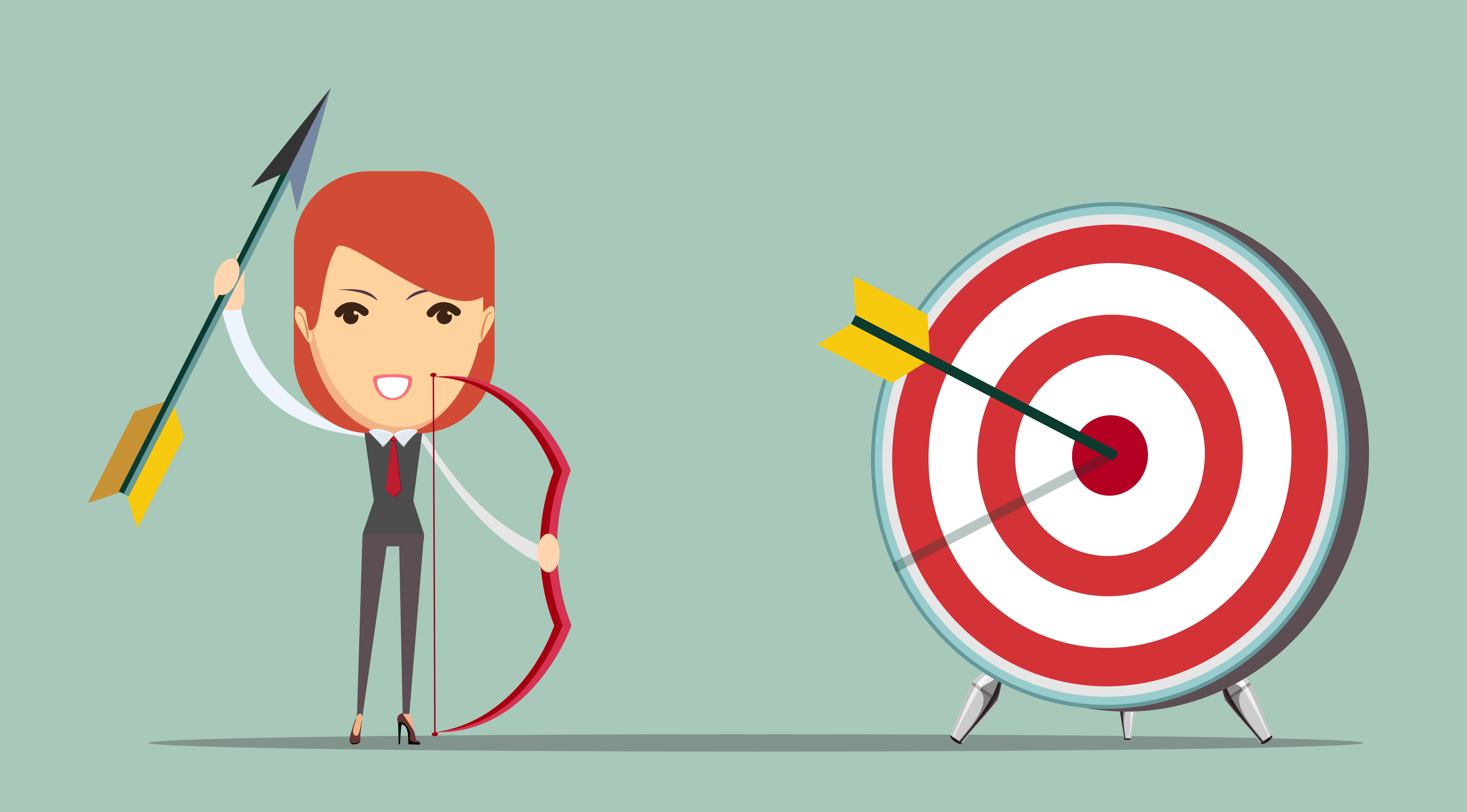 Email Marketing is still one of the most cost effective ways to engage your customers and grow your business. Therefore it's crucial that you track your campaigns so you can measure, test and optimize your emails to ensure you are achieving the best return on investment for your efforts.
Why you should track your email campaigns
As well as our in-system interactive reports, you can gain additional insight on your email campaigns and subscribers' behaviour using Google Analytics.
By tracking your emails in Analytics, you see what people do on your site after they click through from your email. It's great to see who's converting and to measure your return on investment. You can see how long they spent on your website, what pages they visited, and if they followed through on your call to action in your email.
Types of Tracking
There are several ways you can track your email results in Google Analytics. In this post I'll take you through two of the simplest methods:
How to track where your customer came from (with Link Tracking)
How to use Goals to determine which site visitors are taking action
Link Tracking
Link tracking in Google Analytics is simply just a tag applied to the links in your email campaigns (or any online campaign) to track how users are getting to your website.
If you are a Vision6 customer, you can easily set up link tracking within the Vision6 system using our Google Analytics integration guide. Once you've followed the steps, tracking will automatically be applied to your emails.
For non Vision6 customers you can create a tracking link by adding additional text (tag) to the end of the url – or a UTM String. Google's URL builder walks you through how to easily create a UTM String.
Where to find your email campaigns in Analytics
To see your tracking links in action, navigate to: Acquisition > Campaigns > All Campaigns. There you'll see a table of your campaigns that you have set up link tracking for. You'll be able to see data such as how many users clicked your link, how many pages they visited, and how much time they spent on your site.
To determine how many users are taking action i.e. did they do what you told them to do, you will need to set up goals.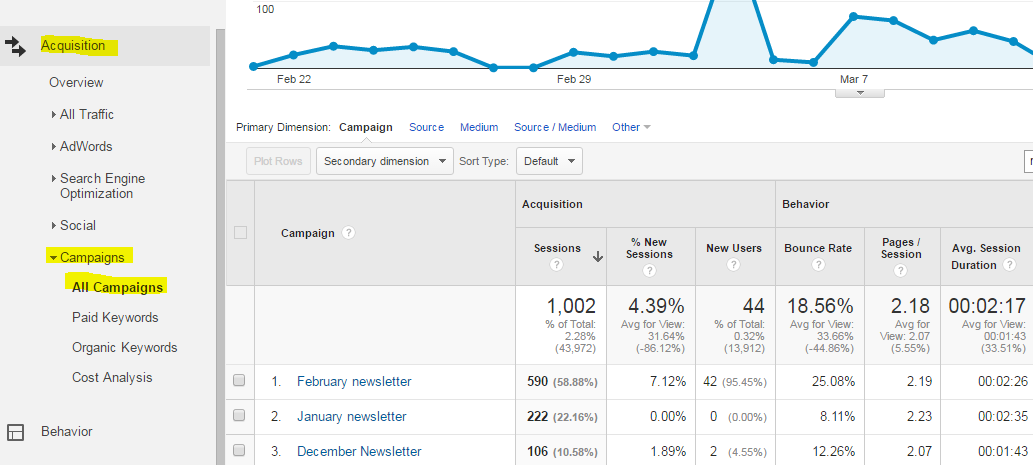 Goals
Goals are your website conversions. It's another Analytics feature that allows you to track one of the following things:
Destination – how many people reach a specified page (URL)
Duration – how many people stay on your site for a specified amount of time
Pages per session – how many people have viewed a minimum number of pages on your site
Event – how many people have triggered an event (such as downloading a file)
What to track
Before you create a goal, it's important to take the time to decide what you want to track. Do you want to track how many people subscribe to your blog? Watched a video? Or made a purchase? Knowing this will help you determine what campaigns are working and not working, meaning you can optimize sooner and grow your business faster.
There will be any number of actions you can track on your website, so be sure to pick ones that will provide the most useful insight. This is even more essential if you're using Google Analytics for free as the number of goals you can set up is limited.
Creating a Goal
For this post, I'll take you through a simple example of how I would use a goal template to track email sign ups on the Vision6 website.
To create a new goal in Analytics, navigate to: Admin > Goals (in the 'view' column) > New Goal. Then follow these three simple steps:
Goal setup – Choose from three goal options (template*, custom, or smart goal)
Goal description – Input a name for your goal and choose type (Destination, duration)
Goal details – This will depend on the goal type, i.e. destination (URL)
Tip: Don't forget to test your goal by clicking 'verify this goal' to ensure the data shows in Analytics.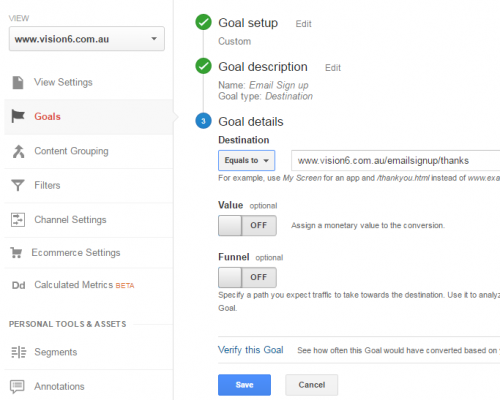 Value and Funnel are optional extras and depend on what type of goal you are setting up. Whilst I haven't assigned a value or specified a funnel for this example, the data they provide is extremely useful and worth setting up.
For a detailed guide on how to set up different types of goals see Google's create and manage goals page.
Where to find your Goals in Analytics
Navigate to: Conversions > Goals > Overview. Or to see your goal in actions, navigate back to the same place as your link tracking: Acquisition > Campaigns > All Campaigns. There you'll see a column on the right hand side titled 'Conversions' – simply select your new goal from the drop down menu and you'll start to see data within 24 hours.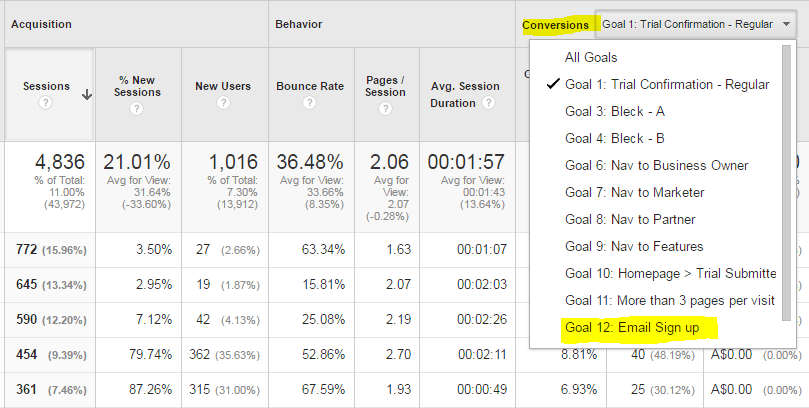 Summary
Link tracking and Goals are easy to set up and provide additional insight on your email campaigns and subscribers. But goals can very quickly become complex with when tracking e-commerce actions or when used in conjunction with events and tag manager. I'll cover these in future posts, but if there are any other advanced Analytics features you would like me to cover please leave a comment below.
Posted by:

Lauren Duffy
Digital Marketer