Words. These powerful little critters can pack a serious punch. When strung together just right, they'll breathe life into your brand and help you become the best friend your customers never even knew they needed. But when these letters go bad, it hurts. Poorly woven words can ruin your legacy and become the foe your customer just can't wait to get rid of.
Now I know I don't need to explain why two wrongs don't make a right, so I'll cut to the chase. Building a strong brand requires you to bring your A-game. Ok, so what does that mean? That you need authentic, educational, and extraordinarily cool content like you need a million bucks. And I really want to help you reach the coveted brand hall of fame, so here are 5 tips for perfecting content marketing and boosting readership.
1. Apply Sexy Subheadings Liberally
One of my best tricks is to write my headings and subheadings first. Some people call it setting the stage, others call it building a solid structure to weave your content into. Given the vital importance of attracting readers in the first place, a strong headline is absolutely essential. Think of it as the bait at the end of the fishing line.
Now another hard truth is that people are judgy. In the blink of an eye, they decide whether to stick around or bounce. Although it sounds pretty abrupt, 15 seconds is actually a lifetime in today's distraction economy. When you have a compelling main heading and introduction, you can buy yourself enough time to win over the hearts and minds of your readers. Once you've got them hooked, irresistible subheadings will keep readers engaged enough to get the heart of your story.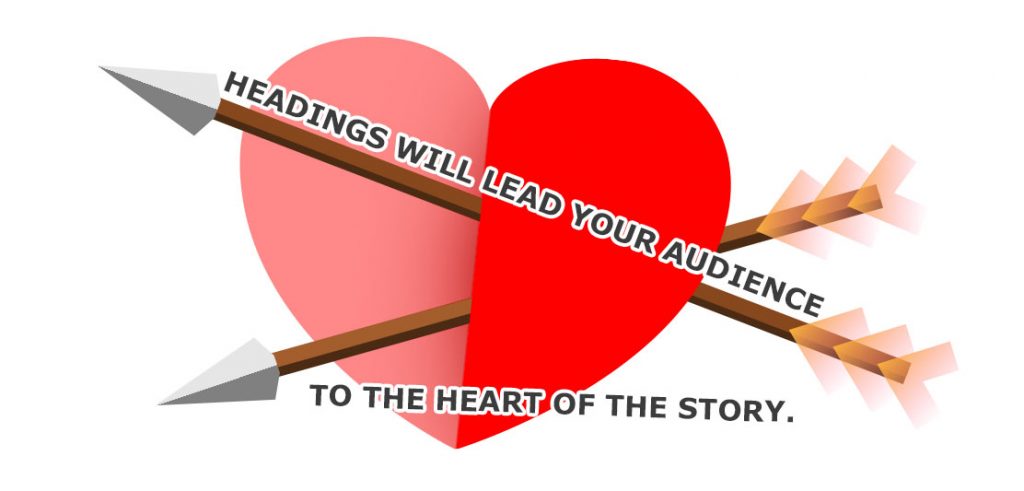 Value is subjective. It comes in all shapes and sizes. It can come in the form of making people laugh or teaching them something new. The basic rule of content marketing is to always be adding value in order to keep people coming back for more. If you're writing a blog, an article or an e-book, the aim of the game is to write high-quality content that provides unique information, actionable takeaways or a thought provoking point-of-view.
3. Link-in Some Love
Being credible is important. The internet is filled with questionable information, so make sure to do your fair part. Even when you think your content is bursting at the seams with value and it's not possible to fit any more in, think again. An easy way to instantly build trust and boost your SEO is to include internal links inside your fabulous content.
I like to think of internal links like a treasure map creating clear paths to relevant content. Sort of like how Amazon suggests relevant products. If readers are soaking up what you have to say, why not suggest similar articles by linking them in the original article? By helping them discover more valuable content, you're building an even stronger connection with your readers.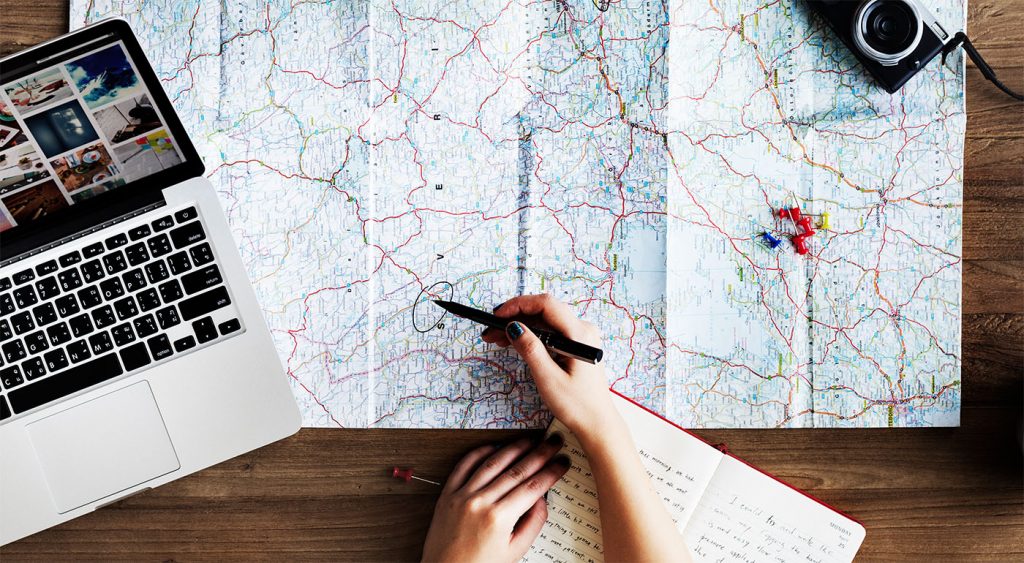 4. Bring on the Bullets
Bulleted lists are all the rage. Honestly! Throw your grade 10 writing rules out the window and embrace these little action-packed beauties to easily improve readability within your work. WRITE SOME MORE
They grab and keep reader attention, just like a mini-headline.
For the skimmers out there, bullets help them read more and judge with more accuracy.
Bullets express one clear idea in a very succinct fashion.
5. Highlight Key Content
Once you've mastered your story, headings, links, and bullets like a pro, the next step is to convert skimmers into full-blown readers. A great way to do this is to focus on highlighting the key elements of your content. Whether you prefer bold, underline or italics, try emphasizing the points that really matter. You can also use call-outs and pull-quotes on the left side of the page to help readers engage faster.
Winning at Content Marketing Keeps Readers
Creating compelling content is a common challenge for every marketer. Since content is the currency that drives loyalty and engagement, it's essential to nail the art of content marketing in a way that will not only win over new friends, but keep them coming back for more and if you're truly extraordinary – maybe even have them inviting their friends too.