How we communicate continues to evolve and few technologies can keep up year to year. Email captures our attention because every year it gets smarter and we continue to see more businesses using email to reach their customers. So, we wanted to know what email marketing in 2018 looks like.
Using data from the Vision6 Email Marketing Metrics Report, as well as bringing industry leaders together every year for the Email Marketing Summit Australia (EMSA), we've compiled our top 3 takeaways from 2017.
• It's not just about looking good anymore
• Consider email as a personal space
• Your email NEEDS to work with everything else you do

---
---
It's not just about looking good anymore
Designing a good email is so much more than appearances. We need to think carefully about the user experience behind each of our messages. In the last 4 years, we've seen an incredible rise in mobile devices, to the point where over half of the emails sent are opened on phones and tablets.
Where to next? Marketers are revisiting the power of a simple plain-text email to instil a sense of trust and transparency. When considering the user experience behind your messages, the power of a plain-text email becomes obvious.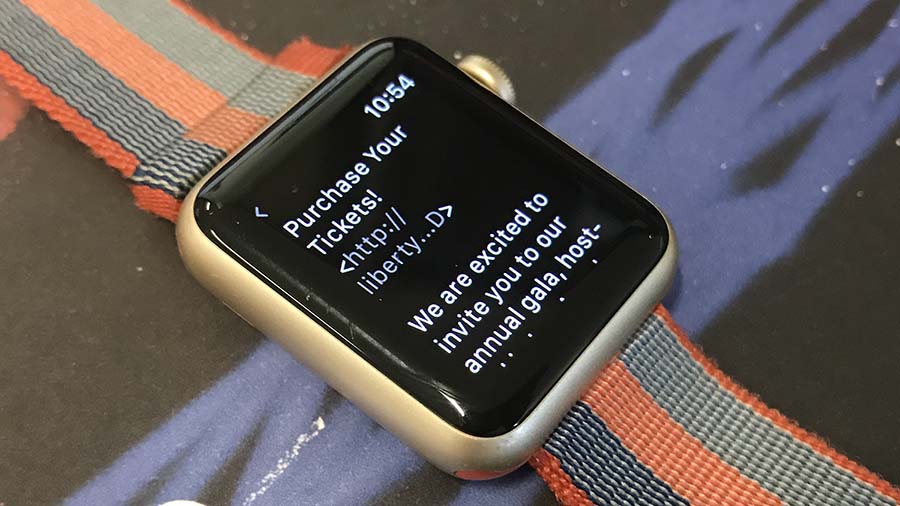 As marketers, we've got more data than ever that can influence our design decisions. We can learn more about our audiences' interactions through Google Analytics and provide that data to UX designers to refine our campaigns. We can't work in a silo when it comes to marketing a business.
"Share your knowledge with your designers. Go to them with a vision, the data, and the numbers to show them what you want from your emails." Bart Pilarczyk, Vision6
When it comes to our lists, we also need to consider how we can use that data to create better communication channels. Try integrating with a service like Google AdWords to use that data you've got in your databases to create more relevant ads with better targeting.
---
Consider email as a personal space
It doesn't always feel personal. Creating messages, managing databases, and segmenting groups. But every time we show up in our recipients' inbox, we're asking for their time. That makes it personal. Use email to extend your personality, your brand, and fulfilling your brand promise every time you land in an inbox.
"Email for me is a living room. It's a space you let your family, friends, and the 2 or 3 co-workers you actually like into." Dan Oshinsky, The New Yorker
When we can start using automation to trigger welcome emails as well as conditional content and personalization, you can start rolling out email as a powerful one-to-one communication tool. That's when your results can really pay off. Instead of simply creating 'batch and blast' campaigns, creating triggers and automated steps can increase your email conversions by 624%.
As marketers get smarter with email marketing, we've seen some incredible results industry-wide. Just over the last 4 years, we've seen click-through-rates increasing over 20% (Vision6 Metrics Report 2006 – 2017), and just over the course of this year, bounce rates have decreased 44%.
---
Your email NEEDS to work with everything else you do
Email is a fantastic sales tool. In fact, with an increasing surge of digital purchases, email was responsible for nearly a quarter of sales on Cyber Monday, falling in behind direct search as a sales driver. Email was responsible for generating $1.6 billion during Cyber Monday in the US alone. The power to create and deliver campaigns has never been this valuable.
But every time we send an email, it needs to resonate your company's personality, tone, and voice. When we can incorporate a personal touch, design impactful campaigns, and continue to improve the experience for our users, we can truly unlock the communication power inherent in email marketing.
"Every email you send out is an investment in the equity of your brand" Marianne O'Brien, Clemenger
Share stories, create and experiment with the content you deliver through email and use your data to ensure your campaigns align with the expectations of your audience. Leverage qualitative data, such as surveys and competitions to get a better understanding of how your messages get received and why your audience is (or isn't) clicking.
How does Email Marketing in 2018 look?
What's going to take our email marketing further than ever in 2018? The ability to track customers and understand their user experience better is going to give us the data we need to create incredible campaigns and automation that touches on their specific requirements.
Email has also been around for a long time and has an incredible ability to integrate it with lots of other apps businesses use. Create lists for events, competition entries, engaged customers, prospects. We can collect a lot of data at the point of sign up that we can use to develop and drive extremely effective campaigns.
Everything we do needs to be customer-focused. Every year, marketers, UX specialists, and analysts are finding new and easier ways to break down and understand all the data we have on our customers. Email is primed to go from strength-to-strength.